When I am Consolidating Debt Loans, Can I Include Other Consolidated Loans ?
Dear Jeff,
I took out 2 consolidation loans, and I have several credit cards that are high. Can all of them be considered?
Heather
Victoria, British Columbia
Heather,
This is an interesting question and a situation that people often get into when they're trying to find debt relief. The short answer is that is really depends on the lender(s) whether those two loans can be included in a debt management program. Here's why…
When you enroll in a debt management program, your credit counsellor reviews the debts that you want to consolidate and helps you find a payment that works for your budget. The next step however, is to contact the issuer of each debt you want to include to negotiate and get their signoff on the program. In other words, debts can only be consolidated on a debt management program if the lender agrees for them to be included. For credit cards, most credit counselling agencies have existing relationships with credit issuers and a history of helping clients eliminate those debts effectively. So the lender gets back what was borrowed. As a result, they're usually willing to sign off on a person's enrollment in a debt management program.
On the other hand, the loans you took out may be with a bank or financial institution that may or may not be accustomed to customers consolidating debt through a credit counselling agency. As a result, it's not as certain that they'll agree to the consolidation. They may do it, but it's impossible to know for certain until they're called during the negotiation part of the credit counselling process.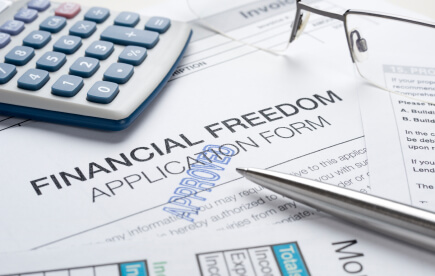 With that in mind, it's worth trying because the loan holder(s) may agree to allow the loans to be included. What's more, whether the loans can be consolidated or not, you may still be able to get relief simply by consolidating your high-interest credit card balances. Combining those debts into one low payment may reduce your credit card payments so you can afford the loan payments individually.
So we'd recommend calling for a confidential debt evaluation with a trained credit counsellor. You won't be charged for it or for us contacting your creditors to see if they'll agree to allow your debts to be included in the program. If it works then you've found the solution you need, and if it doesn't then you're at least not out anything for checking.
Best of luck,
Jeffrey Schwartz
Executive Director
Jeffrey Schwartz is the Executive Director of Consolidated Credit Counseling Services of Canada and President of the Credit Association of Greater Toronto (CAGT).
Need Answers?
If you have a question about a debt management program or just about finance in general, Jeff is here to help. Send us an email with your question to [email protected]. You'll get the expert advice you need and your question may be featured here on our website.